Heritage Trust Fund
The Heritage Trust Fund (HTF) is a state program that provides matching funds for the preservation of properties listed in the National Register of Historic Places or the Register of Historic Kansas Places. The HTF reimburses expenses for projects that preserve or restore historic properties. Qualifying expenses include professional fees and construction costs. Properties owned by the state or federal governments are not eligible, but those owned by local governments, private individuals, non-profit, and for-profit entities qualify. Individual grant awards may not exceed $90,000 and must be matched by the grant recipient. Yearly grant rounds are highly competitive.
Informational HTF grant workshops are held each year to provide applicants with step-by-step instruction on filling out the HTF grant application. See the HTF Workshops page for more information.
Other preservation-related workshops are often available too.
2022 Heritage Trust Fund grant round
Applications for the 2022 grant round are due November 1, 2021. Due to the high volume of applications, we will no longer be doing preliminary reviews. Grants will be announced at the February 2022 Historic Sites Board of Review quarterly meeting.
Before applying, please read through the Program Information.
The application for the 2022 Heritage Trust Fund grant round can be found by following the button below. At the end of the application, you will need to read, sign and attach the Assurances document.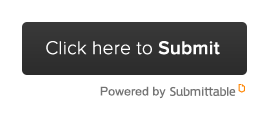 2021 Heritage Trust Fund grant round
Applications for the 2021 grant round were due November 2, 2020, and awards were announced February 6, 2021. These 15 awards total $1,168,492 in proposed grant funding. The following is the list of grant applications approved for funding, pending availability of funds:
2021 Heritage Trust Fund Grants
County
Project
Grant Amount
Butler
First Presbyterian Church of DeGraff
$62,990
Chase
Strong City Opera House
$90,000
Clark
Hodson Hotel/Hardesty House
$57,600
Douglas
First Methodist Episcopal Church
$90,000
Greenwood
Eureka Memorial Hall
$87,168
Hamilton
Northrup Theater
$90,000
Harvey
Newton Carnegie Library
$29,734
Jefferson
Newell-Johnson-Searle House Outbuilding
$82,900
Johnson
Olathe Memorial Cemetery
$90,000
Lincoln
Lincoln State Bank
$90,000
Marion
Donaldson & Hosmer Building
$89,700
Neosho
Oak Grove School District #20
$38,400
Osage
Star Block
$90,000
Shawnee
Jayhawk Hotel, Theater & Walk
$90,000
Shawnee
Thacher Building
$90,000

The Kansas Historical Society does not discriminate on the basis of race creed, color, national origin, religion, sex, age, or disability in admission to, access to, or operations of its programs, services or activities.